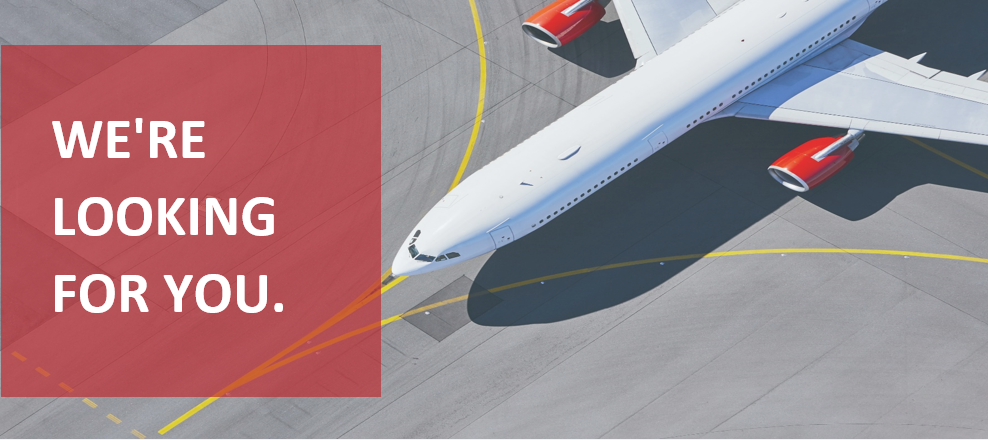 You think you can detect who the right person for a specific question is? And you like aviation? If so, you might just turn your passion into a full-time job!
We are ch-aviation. A company that specializes in data research. Once we collect and verify the data, we present it in our online database (for example: if someone wants to know details about a certain aircraft owned by a specific airline, we can provide them with the information you have researched 😊).
We are looking for a Research and Communications Specialist, someone who would join us in an entry level position. In other words, you would have to research contacts in the aviation industry who you can turn to if you have a data set to verify/confirm/figure out. Once you have found the contact, you should maintain that relationship so it's easier for you in the future.
For example, if a colleague wants to verify how many seats a certain aircraft has, it's your job to reach out to whomever you think knows the answer.
In other words, your daily activities will include:
Sending emails with specific inquiries, forwarding the answer to the responsible person within the team
Maintaining the relationship with airlines and lessors (making sure you are reaching out to the right person and following up after receiving a response)
Researching contacts relevant for providing you with the needed data and/or verifying existing data
You would be a part of our Fleets Data team, located in Zagreb.
You are the person we are looking for if:
Your English is excellent, and you don't have any issues with communicating in English, be it in a call, in person, or over email. This is because our working language is English, and we operate globally
You are resourceful, persistent, and enjoy research work ("it can't be done/found" is not an excuse for you)
You have an idea of someone's scope of work based on a specific job title
You have previous experience with LinkedIn that is going to help you find/get in touch with people
You are able to both work independently but also collaborate with other team members (since most of the work you will be doing independently, but as no man is an island, of course, there would also be teamwork involved)
You have basic Excel and advanced Word skills
Most of all, you would like to be a part of the aviation industry while based in Zagreb (it can already be a passion of yours or it can be a newfound motivation to join- and you'll tell us all about it in your cover letter)
And what's in it for you?
A real opportunity to grow and kickstart your professional career
Opportunity to join a growing company, as well as develop your skills and knowledge with the support of our internal training courses (this starts with your onboarding process)
Flexible working hours and vacation days that increase with your age/years of service
After the probation period, the possibility to work from home two days a week
Being a part of an international company that operates globally
Contribution to the 3rd pillar after 4 years of working with us
Fruits and coffee
If it sounds interesting, make sure you:
Upload your CV in English
Submit your cover letter (motivational letter) in English - we really read your cover letters so make sure you take some time to explain your motivation to us
Please note that only applications in the English language will be evaluated, as an international team is running the recruitment process. Only short-listed candidates will be contacted. All applications will be considered under the terms and conditions of confidentiality in accordance with the regulations of personal data protection.