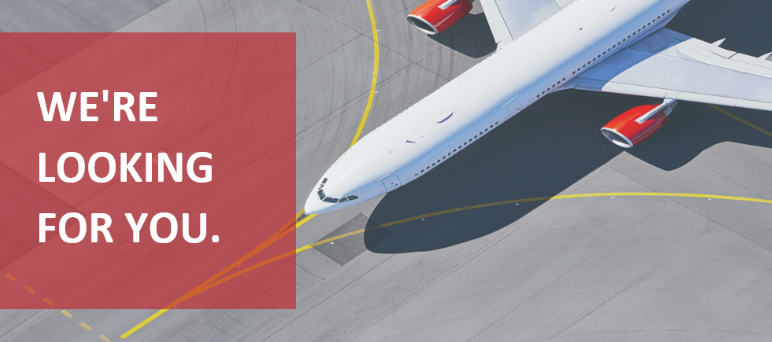 Imagine this: one of our customers, a CEO of an airline wants to expand their fleet and find in our database which aircraft are available for sale or lease. The information were all there on the laptop but after wanting to do the same research on an iPhone, the list was there but there was no option to scroll through it.
So, we are looking for a Quality Assurance Specialist to help us predict and prevent scenarios like this from happening! 😊
If you'd like to be a part of a company that develops its own products and is a part of the aviation industry, our DaaS (Data as a Service) concept might be something you would enjoy being a part of.
Read more about us below:
ch-aviation is a Swiss-owned company. We provide accurate data and news on the airline industry. We have airline, aircraft leasing, airport, MRO (maintenance, repair, overhaul), OEM, airline IT and government customers… so you can imagine our daily challenge: finding the data and figuring out the best way to process, manipulate and visualize it on our platforms and making it available through our channels the way customers want it.
We currently have 70+ employees and our Development team, which you'll become a part of, consists of:
Lead Developer (Zagreb)
Principal Engineer (Germany)
Five Backend Developers (Belgrade)
Two Frontend Developers (Zagreb)
One Business Analyst (Thailand)
You as our Quality Assurance Specialist (Zagreb) 😊
Since our Development team is not working from one office, we are flexible when it comes to your location of work. We think it makes the most sense if you are located in Zagreb.
As part of the team, you will:
Be in charge of all quality assurance activities
Prepare, implement, and document quality assurance policies and procedures
Regularly perform tests
Write automated tests
Identify, document, and report product functionality issues (focusing on the client's perspective)
Predict, test, and understand how changes made by developers affect the system and user experience
Address and discuss issues with team members and management and make recommendations for improvement
You might be a great fit if you have:
At least one year of experience in software testing, quality assurance, or a similar role
Strong understanding of the software development lifecycle and testing methodologies
Experience working in a Product development setting
Experience working in an Agile/Scrum development process
Excellent written and verbal English skills
A great understanding of user experience and user perspective
An eye for detail, easily spotting inconsistencies
A critical mind and strong analytical skills
Ability to work independently and as a part of a team
What is in it for you:
Focus on a single product - an industry-leading SaaS
Be a part of a casual but professional environment where you will have a safe place to try, fail and learn
Grow your career within our Development team
Expand your professional and soft skills, by attending conferences, workshops, and internal training
Learn from your experienced colleagues and domain experts
Enjoy company off-sites twice per year
After a while, a fully paid workcation – you could work from an interesting location for a week, fully covered by the company! Next location – Thailand. 🏝️
A work-life balance - we support your professional, family, and personal goals, by having:

Flexible working hours
Option to work from the office, hybrid, or fully remotely
Option to work 4 days a week (36 hours for 90% of the pay)

Fruits and coffee
ch-aviation started off as a hobby and we have never lost the curiosity we had at the beginning. We are aware of the complexity of the aviation industry which keeps us busy and going. We value our "open error" culture, proactivity, flexibility, and no micromanagement working culture.
If everything you have read sounds interesting and you would like to know more about us, the first step is applying!
Please note that only Applications in the English language will be evaluated, as an international team is running the recruitment process. Only short-listed candidates will be contacted. All applications will be considered under the terms and conditions of confidentiality in accordance with the regulations of personal data protection.